Advanced Sailing
Already been through the basics with us or another club? Jump right into our advanced courses and receive certifications for overnight charters and boats up to 50 feet. Whether you wish to cruise downwind with a spinnaker flying or get comfortable spending a night out on the hook, we have a course that fits your needs.
ASA 104 Bareboat Charter
Enter the big boat world and spend a weekend on a boat 30-40 feet in length with three other students and a certified skipper. In this course you will take the skills from your previous courses and apply them to a larger boat. Additionally, you will learn how to troubleshoot common diesel engine problems, preparing you for a trip of your own.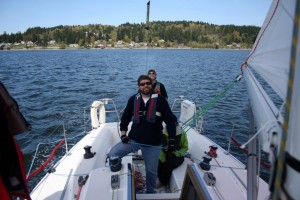 Course Topics:
Boat Systems: Engine, Galley, Head, Electrical, and Heaters
Sail Trim
Docking
Anchoring
Navigation Topics: Plotting Courses, Tides, and Currents
This certification grants you the ability to bareboat charter up to a 50 foot monohull internationally.
Cost: Member $795; Non-Member $895- Buy Now
---
ASA 105 Coastal Navigation
This 15 hour, classroom based course teaches navigation by chart using navigational tools and publications.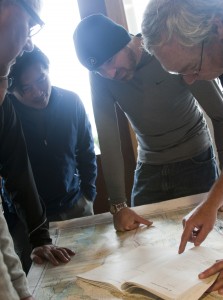 Course Topics:
Reading nautical charts, symbols, and dead reckoning navigation
Bearings and fixes, correcting your course for current and leeway
Fog navigation and GPS practice
There are no pre-requisites for this course, but the class is a required pre-requisite for ASA 106 "Advanced Coastal Cruising."
Cost: Member $345; Non-Member; $445- Buy Now
---
ASA 106 Advanced Coastal Cruising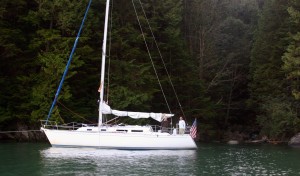 Sail for 30 consecutive hours in a class of four students and two instructors. You will apply all skills from "Coastal Navigation" by navigating both day and night via lights, buoys, and depth soundings. You will practice rotating watches with the other crew members, assuring safety throughout the entire course. The skills gained in this course will prepare you to cruise the world, but will also prove useful for more local cruising as well.
Costs: Member $945; Non-Member $ 1095- Buy Now
---
Spinnaker Handling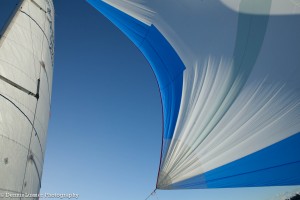 The spinnaker is the large, balloon like sail that is only flown when sailing away from the wind. It is often colorful and always increases boat speed. This two day (15 hour) course will teach you to sail both  symmetrical and asymmetrical spinnakers, and enable you to start using them for both racing and pleasure sailing.
Course Topics:
Rigging
Hoisting
Trimming
Gybing
Dousing
The ASA 101 is the only pre-requisite for this course.
Cost: Member $295; Non-Member $395- Buy Now