Basic Sailing
Taking the first step into the sailing community can sometimes feel more  like a giant leap. The Seattle Sailing Club, in conjunction with the American Sailing Association, not only takes the stress out of the journey, it makes it fun. Our experienced instructors are sure to provide you with all the information necessary. They will work at your speed, allowing you to make the most out of every minute you spend on the water. We guarantee that you will feel comfortable on the water and have the knowledge to pass the course and receive the American Sailing Association seal of approval.
Step 1: ASA 101 Basic Keelboat
This 15 hour course is designed for students who have either never sailed, or have been on the water and are ready to learn more. It is the perfect first step towards becoming a competent sailor.
Classroom Topics: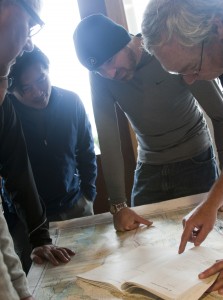 Terminology
Knots
Basic Navigation
Rules of the Road
Sail Theory
Safety
On the Water:
Rigging
Seamanship
Upwind
Downwind
Crew Overboard
Upon completion of the ASA 101 "Basic Keelboat" course, you will have all the required skills to act as a competent crew on a sailing vessel. While you will not be certified to skipper a boat, you will have the necessary skills to return the boat to shore in the event that something happens to the skipper.
Cost: SSC Members $295; Non-Members $395- Buy Now

A reminder: this is an American Sailing Association certification course.  It corresponds to internationally recognized curriculum and prepares you to take the certification exam.  If you choose to get certified (more than 90% of our students do) there are ASA fees in addition to what you paid for the course itself.  First off there is a $39 fee for ASA membership then each certification carries a fee of $30. The certifications are good for life.  Please let us know if you have questions about this!
---
Step 2: ASA 103 Basic Coastal Cruising
This 21 hour course builds directly on the skills learned from ASA 101. If your goal is to skipper boats under 30 feet, equipped with an inboard or outboard engine, and tiller driven, look no further.
Classroom Topics:
Navigation
Planning a Day Trip
Sail Selection
Inboard engine basics
Weather and safety
On the Water:
Reefing
Heaving-to
Docking
Anchoring
Boat Handling
The ASA 103 Basic Coastal Navigation course includes a 3 hour graduation sail which allows students to take out a boat without an instructor to practice skills learned during class. This sail is required before certification is complete.
This certification allows you to skipper boats from the Seattle Sailing Club and any other organization that recognizes the American Sailing Association Seal.
Cost: SSC Members $395; Non-Members $525- Buy Now
---
If you have experience past the scope of these two classes please visit the Advanced Courses page or contact the office.