Benefits to Boat Ownership in the Club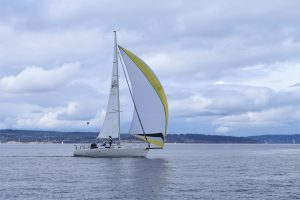 We're actively seeking 34′ to 42′ cruising boats under 15 years old with 2 or 3 berths; however boats outside of these specifications will be considered as well. Bob Ross, President of Seattle Sailing Club, has been selling boats for 40 years. He is a wealth of knowledge, resources, and connections to other brokers in the industry and is more than happy to help you find a boat to add to the Club fleet or for your own personal use.  
The club will take care of your monthly moorage costs, organize your boat's routine maintenance, provide daily walk-throughs and annual cleanings and inspections, and pay a fixed monthly leave payment. You'll also be able to access our highest level of membership for a fraction of the cost, and have advanced reservation privileges to charter your boat between May and October. Read the full benefits and see the cost breakdowns here.
Al Hughes, the owner of the J/105 Creative, shares his experience: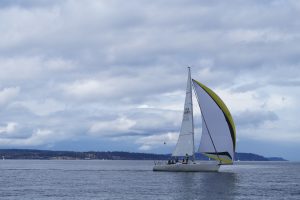 "I have been sailing for 60 years and owned quite a few boats during my life. I currently own a J/105 that I bought through Sail NW with the intention of putting it in the Seattle Sailing Club. I am now into my third year with the club and couldn't be more satisfied. Even through the worst of the pandemic with payments suspended there has never been any thoughts of taking it out of the club. Yes, it's a bit like a rental car and there are some minor hiccups along the way. 
It has made this boat ownership the most affordable of any I have had. The staff do an outstanding job of informing me of any issues, keeping the boat clean and serviceable. Club usage is arranged around my sailing needs, not vice versa."
"The only regret I have is not doing this sooner."