Friday Night Flotillas!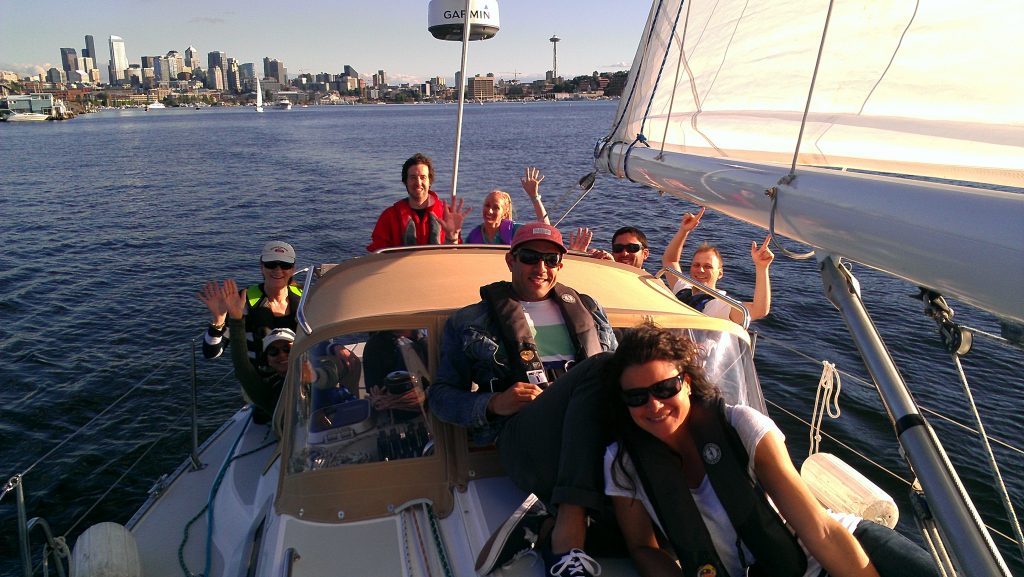 Seattle Sailing Club is very excited to announce that, with the onset of the summer season and longer days, Friday Night Flotillas are back! The Friday Night Flotilla is a great weekly event throughout the summer where club members and guests of members sail to different destinations on the Puget Sound every Friday evening. Some of our favorites include cruises to Kingston, Pizza in Suquamish and even sailboat tennis ball tag! As you can tell, these events are fun focused and a great way to end a long week of work.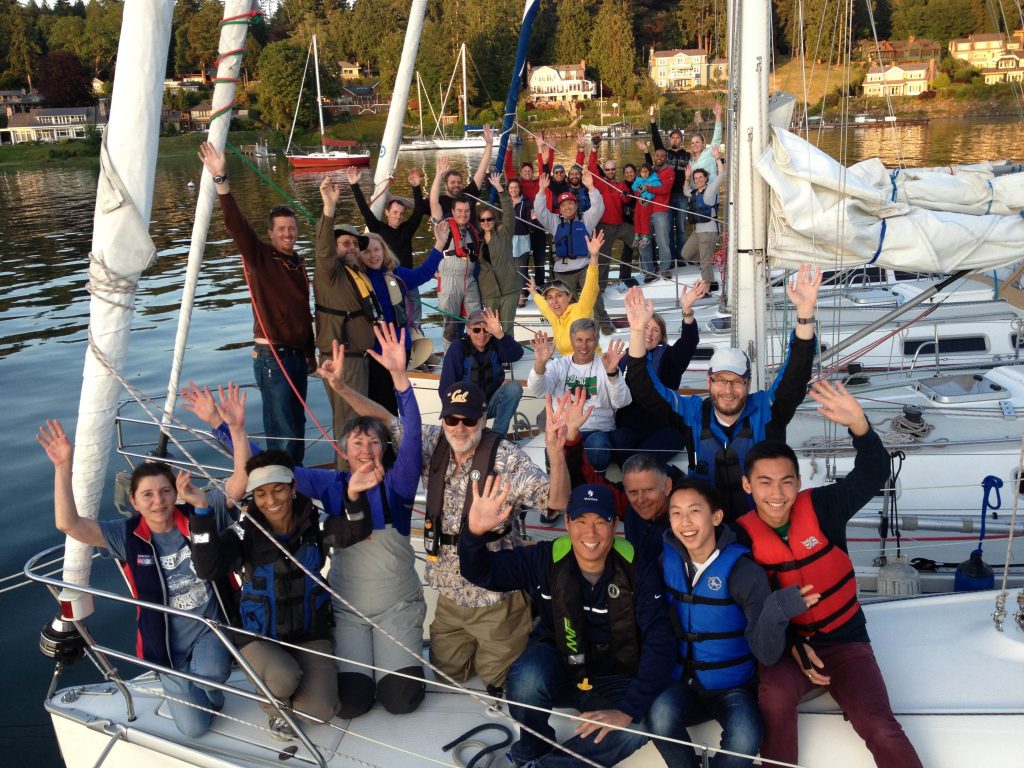 The first flotilla each month is free for all members and the rest are $15 for Olympic Club members and $25 for guests.  These programs are available for members and guests of members. Please RSVP beforehand to participate in the Flotillas, you can register online, call or email to ensure a sport onboard. Flotillas leave the dock at 6 PM so guests should arrive at Seattle Sailing Club between 5:45 and 6:00 PM. Each flotilla cruise is approximately 4 hours so come prepared to be on the water late into the evening and don't forget your warm clothes! Here's the schedule for the 2017 season:
May 5th – Bell Harbor
May 12th – Kingston
May 19th – J-80 Fun Race
May 26th – Memorial Weekend – No Flotilla
June 2nd – Lake Union
June 9th – Port Madison Potluck
June 16th – Poulsbo
June 23rd – Suquamish- Pizza
June 30th – Kingston
July 7th – Edmonds
July 14th – J-80 Fun Race
July 21/22nd – Blake Island Overnight
July 28th – Tennis Ball Tag
August 4/11 4/18 4/25th – Sailfest!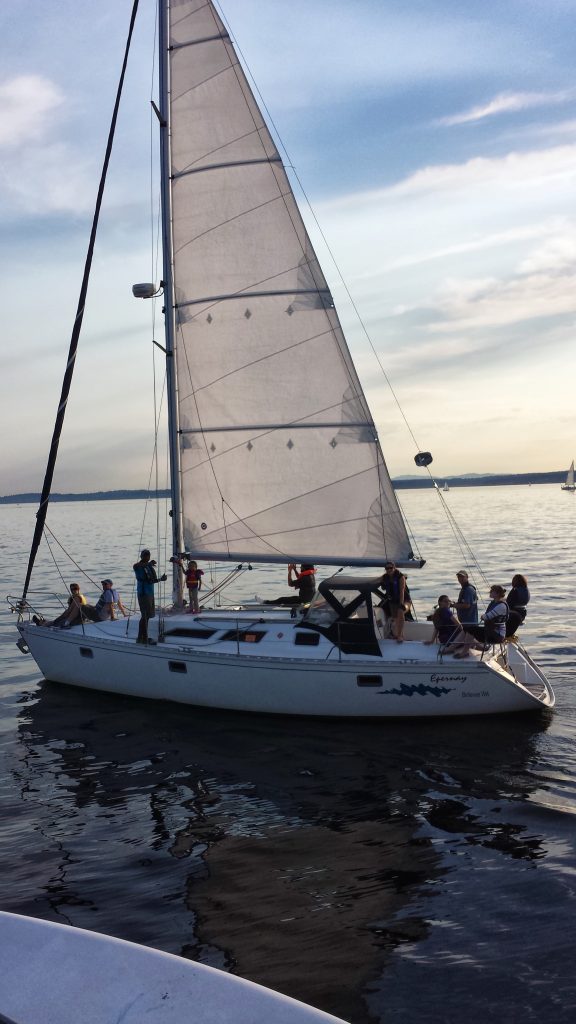 Please reach out to Seattle Sailing Club with any questions you have regarding the Friday Night Flotillas!