Team Building & Corporate Events at Seattle Sailing Club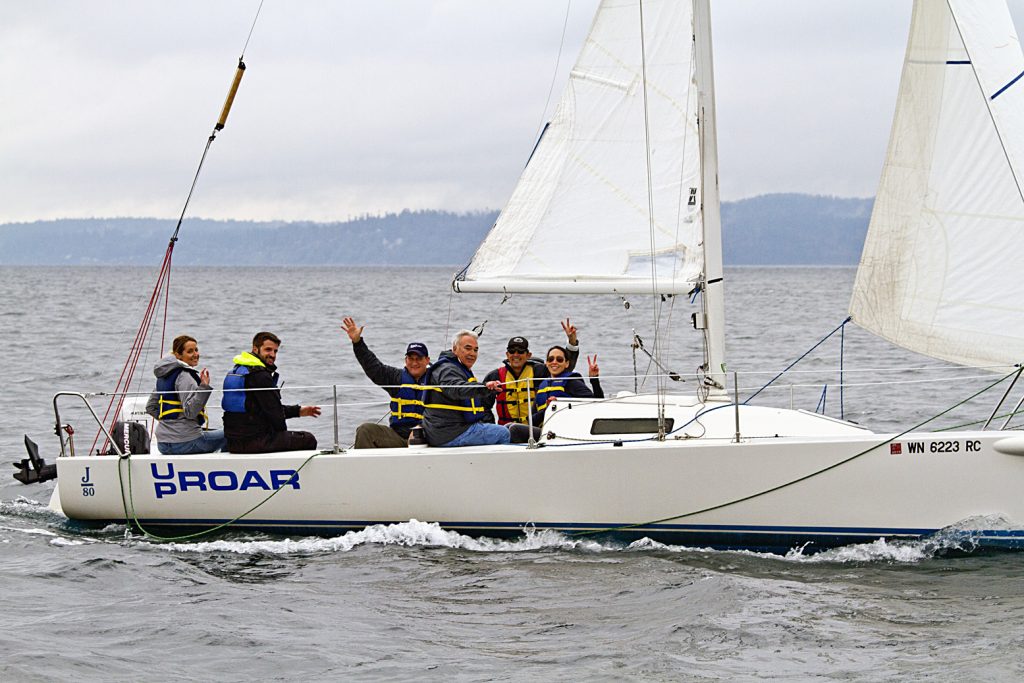 At Seattle Sailing Club, we watch sailing impact our club members every day. Whether it's the beautiful time out on the water or the team building that's necessary to keep the boat moving forward, the experiences that our club members share always leaves them awed and inspired. Building on this we created a corporate sailing program featuring team building race events and client entertainment cruises to bring the benefits of sailing to Seattle's robust and ever-growing corporate community.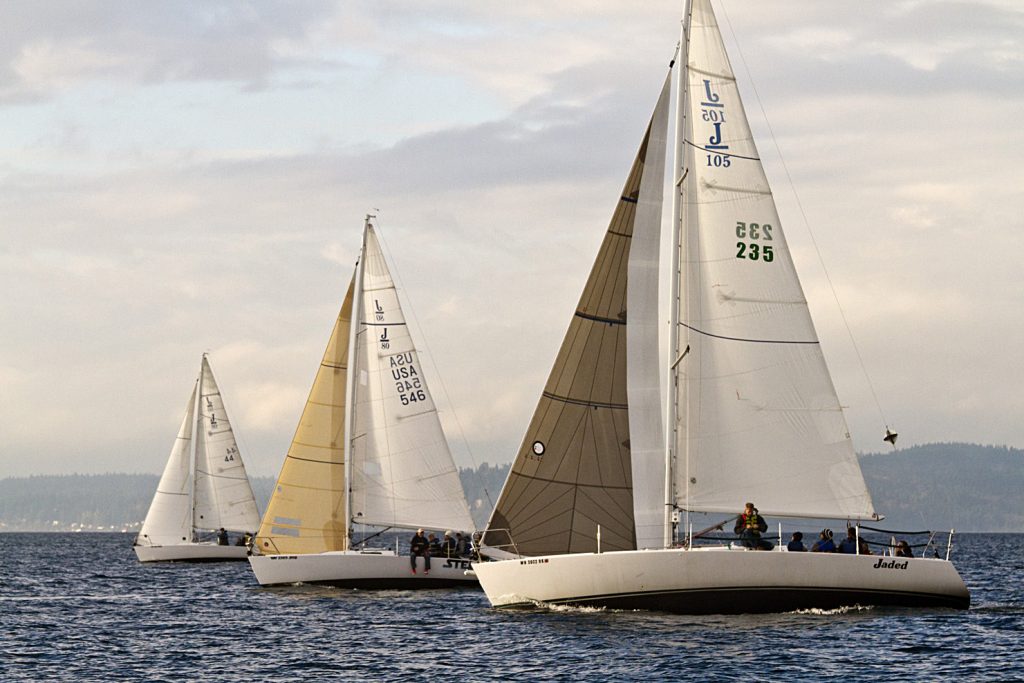 Get your team out of their cubicles and onto the water! Whether you work with several people or several dozen, sharing experiences out of the office is a good thing. Team building events at Seattle Sailing club occur in a safe and supportive environment while expanding comfort zones, promoting synergy, and bringing people together. The benefits in the workplace are innumerable.  And of course, it's FUN!
How It Works
In our Team Building Race Event the group will divide into crews of 4-6 people. The first part of the event will be a learn-to-sail chalk talk in our classroom with our highly qualified instructors. After the chalk talk the teams will split up and get out on the water to begin practicing. Once everyone is getting the hang of things, we'll begin a short series of races. After racing, teams are welcome back to SSC for a debriefing of the day's events.
Details
Availability: Monday-Friday between 9am & 5pm
Length: 4 hours (extended time pricing available)
Cost: $130/person or $150/person with food accommodations (+ refreshments)
Max # of Participants: 36 (divided into groups of 4-6)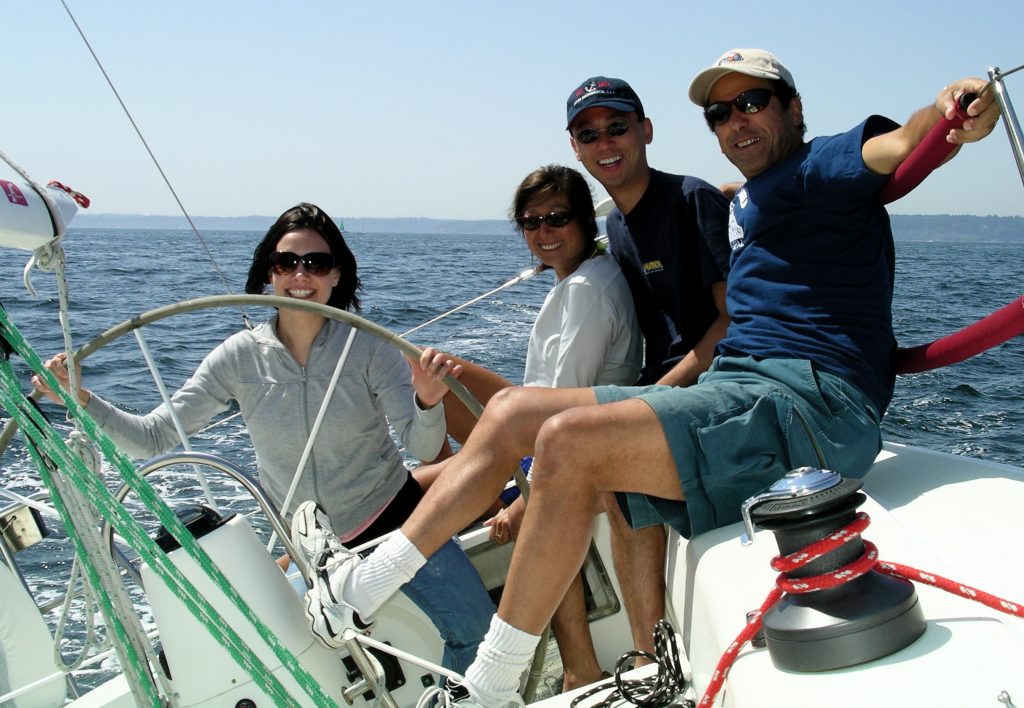 Corporate Events & Client Entertainment – Cruising
Invite your team/clients to any of Puget Sound's day sailing destinations, the sailing journey is always the best part, but the possibilities when you get there are endless: wine-tasting on Bainbridge Island; a picnic at Blake Island State Park; Bell St. Pier in downtown Seattle; or a nice meal on the water at a local port. You'll be amazed what a day on the water can provide to your team.
How It Works
Our friendly and professional staff of sailing instructors will take care of all the sailing while you show your guests a good time on our comfortable and fun-to-sail fleet.  Feel free to get involved in the sailing too!
Details
Availability: Monday-Friday between 9am & 5pm
Length: 6 hours (extended time pricing available)
Cost: $170/person or $200/person with food accommodations (+ refreshments)
Max # of Participants: 36 (divided into groups of 6)
Possible Destinations (weather & tide dependent):
Eagle Harbor – Bainbridge Island
Port Madison – Raft-up Picnic
Blake Island State Park
Bell Harbor – Bell St. Pier
Kingston
Edmonds