Overnight Cruising
Setting sail for a multi-day adventure is an enriching and worthy experience, regardless of your location.  There are few experiences in sailing that build the same self-sufficiency as a sailor, and camaraderie among a crew.  Of course, it's also dynamic, with challenges of conditions and navigation, the joy and exhilaration of sailing with a  destination, and the relaxing solitude of a glass of wine at sunset in an anchorage all your own.  Overnight Chartering with Seattle Sailing Club is affordable and hassle-free!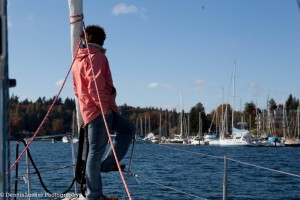 Our location at beautiful Shilshole Bay Marina affords numerous conveniences.  Less than seven miles from the heart of downtown Seattle, access from all sides of the city is a breeze.  But, once you've made your short and easy trip out to Shilshole and you get out on the water, you'll love the infinite possibilities!  The cruising culture in the Puget Sound area is healthy year round, and with good reason!  This is a remarkable place to be on the water.
Here at Seattle Sailing Club, we gladly offer instruction on how to prepare for, and safely enjoy, an overnight cruising adventure on one of our boats.  Our entire fleet is available for charter by qualified members, and we heartily encourage it!  All of the cruising vessels are well equipped and ready to go.  Even the smaller, more day-sail-oriented boats are great for a trip that feels a little closer to camping, or a perfect form of fun and exciting transportation between romantic resorts or bed and breakfasts.
Nearby Marinas with Guest Moorage: You don't have to go far to feel a world away!  A single overnight or several-day tour of local hamlets can be the perfect sailing get-away.  There are many great options close to SSC.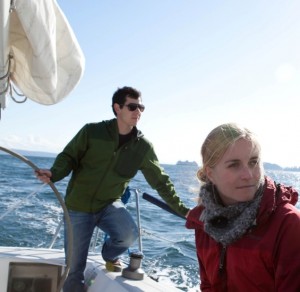 Poulsbo – a beautiful little village with Scandinavian roots just three hours from SSC

Blake Island State Park – a two hour sail South, there's a marina and mooring buoys, miles of trails, and one-of-a-kind views of Seattle

Bell Street Pier – Rediscover our city by sailing into the heart of downtown Seattle for a night.  Enjoy restaurants and nightlife, and come home to your cozy boat in the center of everything.

Kingston – On the Kitsap Peninsula, this charming and artsy community is a three hour sail North of SSC!
You don't need a marina with guest moorage to enjoy a cruise in this area: quiet and well protected anchorages are in abundance.  Drop a hook, stay a while!
And don't forget, we're only a day's sail away from the world-famous San Juan Islands!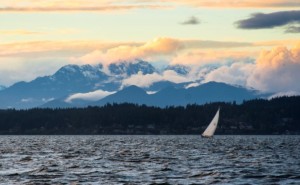 172 islands provide protected waters, while the proximity to the Strait of Juan de Fuca keeps the breeze fresh.
See Orca whales in their natural habitat.
Enjoy the cruising appeal in all of its forms: quiet anchorages, world class sailing picturesque harbors full of other cruisers, and marinas packed with people and bustling with activity.
With an abundance of rich natural beauty and innumerable itineraries, you could fill up a day, a week, or a month of beauty, relaxation, and fun cruising the San Juans!