Boat Ownership in Seattle Sailing Club's Fleet
Seattle Sailing Club boat owners help make it possible for hundreds of trained SSC club members to experience the joys of sailing the Puget Sound and San Juan Islands in comfort with their family and friends. Boat Ownership in the Seattle Sailing Club has many advantages. Below are just a few of the reasons sailors have opted to put their boats to work for them.
BENEFITS TO BOAT OWNERSHIP IN SEATTLE SAILING CLUB'S FLEET
We take care of your monthly moorage costs.
We pay a fixed monthly lease payment year-round.
We organize your boat's routine maintenance. 
We provide annual cleanings and inspections of your boat's systems.
We care for your boat – performing daily walk-throughs year-round. 
We offer our highest level of membership for a fraction of the cost.
Charter your boat up to 12 consecutive days between May and October with advanced reservation privileges. 
Race your boat in local regattas and choose a summer weeknight race series every year. 
Moor your boat in Shilshole Bay Marina year-round or in Anacortes (May – September) for easier access to the San Juan Islands (Boats 35' +).
Discounted rates on all sailing lessons. 
Discounts on Gill, Dubarry, and Mustang Survival sailing gear.
Participate in our member programs, join our fun community, and share your passion for sailing!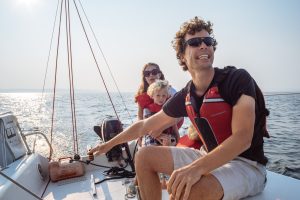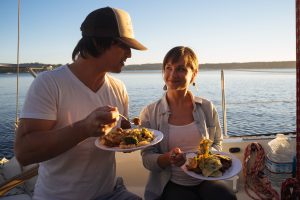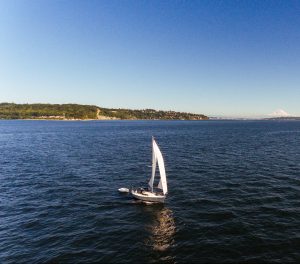 What Makes a Good Club Boat and What is the Club looking for now?
0 – 15 years old 
Boats under 30ft – tiller driven
Boats over 30ft – wheel driven
Sloop rigged
24' – 42' keelboats
Fin keel, short keel, or bulb keels
Cruising boats 32'-42' with anchor windlass
We would like to expand our cruising fleet and hope to add a few additional boats by Spring 2021. At the moment, we are looking to add 34' to 42' keelboats with 2-3 berths. Boats outside of these specifications will be considered as well. The more boats out on the water, the better!
---
Need Assistance Looking for a Boat to Add to the Fleet or for Personal Use?
Bob Ross, President of Seattle Sailing Club has been selling boats for 40 years. He is a wealth of knowledge, resources, and connections to other brokers in the industry. He is more than happy to help you find a boat to add to the Club fleet or a boat for your own personal use.  
For more information on boat ownership in the Seattle Sailing Club contact Bob Ross president of Seattle Sailing and owner of our sister company Sail Northwest – 206-286-1004 or bob@sailnorthwest.com.