Overnight Cruising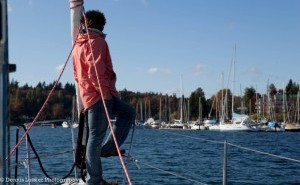 Setting sail for a multi-day adventure is an enriching and worthy experience, regardless of your location.  Here at Seattle Sailing Club, we offer instruction on how to prepare for, and safely enjoy an overnight cruising adventure.  Our entire fleet is available for charter by qualified members, and we encourage it!  All of the cruising vessels are well equipped and ready to go.  Even the smaller, more day-sail-oriented boats are great for a Puget Sound trip that feels a little closer to camping, or a perfect form of fun and exciting transportation between romantic resorts or bed and breakfasts. Overnight Chartering with Seattle Sailing Club is affordable, fun, and hassle-free!
---
Cruising the Puget Sound
You don't have to go far to feel a world away!  A single overnight or several-day tour of local hamlets can be the perfect sailing get-away.  There are many great options close to SSC.

Overnight Charter Map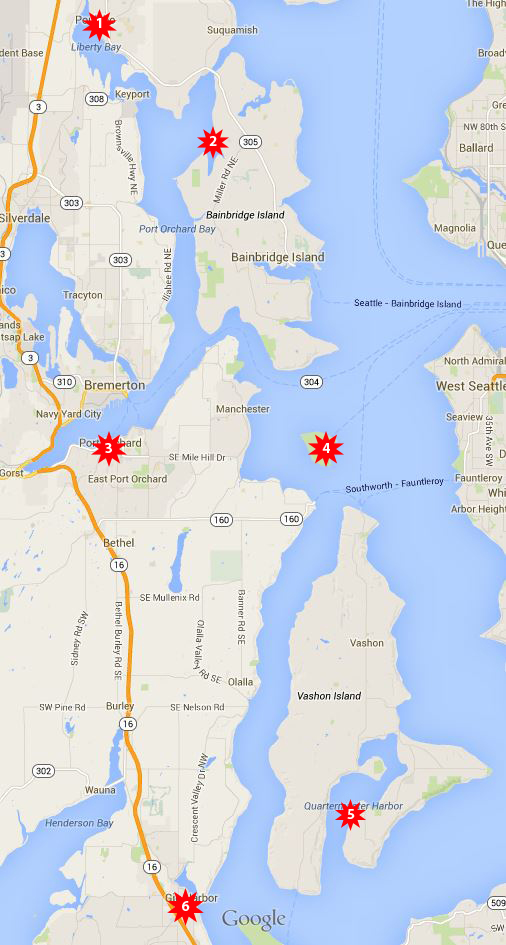 Cruising the San Juan Islands

Cruising the San Juan Islands is easy with Seattle Sailing Club! Mid-May to mid-October, SSC rotates 2 SSC 30′ to 40′ cruisers in Cap Sante Marina, Anacortes. The boats are available for overnight charters and are just a hop, skip, and a jump away from the beautiful islands. The San Juan Islands are located about 55 nautical miles north of Seattle Sailing Club. There are 172 islands that provide protected waters for sailors, but the breeze stays fresh due to the proximity of the Strait of Juan de Fuca. From quiet anchorages, world class sailing picturesque harbors to marinas packed with people and activities, each island has a unique feel. While cruising around, keep an eye out for pods of Orcas who appear throughout the Puget Sound. With an abundance of rich natural beauty and innumerable itineraries, it is easy to fill up a day, week, or even a month of relaxation and fun cruising in the San Juan Islands!
Map of the San Juan Islands