Welcome, Seattle Sailing Club Members!
This page is specifically for Seattle Sailing Club members only. Here we will provide members with the most up-to-date information on the sailing club including rates, changes to club policies and/or member handbook content, newsletters, race program information, etc. Stay up-to-date with the latest information here!
10% OFF COUPON CODE: SSCMEMBER
---
Club Manager Orientation & Member Handbook
Club Manager Orientation Guide – New Members
Club Manager is your go-to! Use Club Manager to make and edit boat reservations, view past reservations, update your contact and payment method, view certifications and ratings, as well as view your payment history with the Club.
Member Handbook & Concierge Fee/Deductible Waiver
Please review the Member Handbook before you head out on your first sail. In this handbook, we cover the ins and outs of being a member of the Club including reservation policies, cancellation policies, member programs, referral programs, No-Go-Zones, in-depth Deductible Waiver information and much, much more. It is important to know this information to ensure you're staying safe while out on the water.
2023 Member Handbook (updated 1.01.2023)
Concierge Fee/Deductible Waiver
Skipper Responsibilities & Usage Reports (Boat Reservations)
Skipper/Member Responsibilities
Before heading out on your first sail with the Club, prepare yourself by reviewing our Club Skipper/Member Responsibilities Checklist. Members are expected to follow the checklist items on every day sail and overnight charter.
Skipper (Member) Responsibilities Charter Policies
BoatUS / Towing Membership Information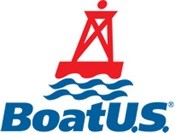 It is highly suggested by the Club for members to invest in a membership with BoatUS Towing. Having a membership with BoatUS will give you peace of mind when you're out on the water. Towing can cost thousands and having a membership with BoatUS reduces the cost exponentially. The Club does not have a towing service available and once you leave the dock, you are the responsible skipper on board. Stay safe and prepared with a BoatUS membership.
New Member Sign-up Here – Member Promo code: GA85222Y
Membership renewal Same promo code.
Usage Reports | Accident Report Forms | Troubleshooting Engines
Usage reports are required to be submitted immediately after your sail. All issues should be reported directly to the Club upon return and noted in the usage report. Take and send photos to info@seattlesailing.com. 
A QR code linked to the Pre-Sail and Post-Sail checklists (usage reports) are posted on the bulk head or in the cabin of every boat. Both sections are required.
Failure to submit usage reports will result in the suspension of member privileges. After 3 written reminders to submit a report (3 different sails), the Club will charge $25 per unsubmitted report.
---
Accident Report Forms
In the event of an accident where there is damage to a Club boat, damage to another boat by a Club boat, or injuries on board, please complete an Accident Report Form within 24-hours.
Accident Report Form
---
Engine Troubleshooting Guides
Outboard Engines – On each of our boats with outboard engines, there is a troubleshooting guide in the cabin. Please refer to this guide as well as the boats Quick Guide or Manual.
Inboard Engine Troubleshooting – Inboard Engine Troubleshooting
Member Programs – Clinics, Seminars, Women's Programs, & Racing
SSC WOMEN'S PROGRAM
For the latest Women's Sailing Programs, join the SSC Women's Page on Facebook here: SSC Women's Room
---
RACE PROGRAMS
If you are interested in racing in the 2021 season, please complete the Substitute Racer Interest Form AND Race Program Waiver & Release below. If you would like to be considered for a permanent spot on a team, fill in your complete availability and we will be in touch with you soon.
Anacortes Charter Requirements & Addendum
Requirements 
Attend and successfully pass 1 San Juan Island Navigation Seminar
ASA 104 or equivalent check-out
Complete 1 overnight out of Shilshole Marina
Complete a Float Plan sent in tandem with this contract via Google Sheet invite. Float plan must be returned to the Club a minimum of 14 days prior to departure. 
BoatUS Membership (Club members are eligible for a 10% discount off their BoatUS membership. See the Member's Resources Page for more information). 
Pre-Charter Recommendations 
ASA 105 Coastal Navigation
Reservation Requirements 
Call/email to book, edit charter dates, or cancel (do not use Club Manager)
One-week minimum; additional dates available only in one-week increments
25% deposit paid at time of booking
75% balance will be automatically charged 14 days prior to charter
$325 Anacortes off-site fee
Complete Anacortes Overnight Contract and Addendum
Offsite Charter Information
We do not have an office in Anacortes. Please review the following information about picking up the boat.
Cap Sante Marina is in Anacortes, WA
Find your slip on the marina map; please remember your return slip may be different from the pickup slip. Slip numbers are listed on your contract. 
Boat keys will be in the propane locker and must be left there for the next user
Members should provide their own propane to use the barbeque grill. We suggest the green Coleman 16 oz propane gas cylinder
Review the Equipment Inventory list to assist with preparing for your charter.
Review (and/or bookmark) the Quick Guide to the boat you are chartering. Quick Guides are found on the Member Resources page (password: ssc2016!).
Boat Manuals, Quick Guides, Docking Arrangement, Equipment Lists & Amenities
Docking Arrangements & Amenities
---
Equipment Lists
Day Sail & Overnight Charter Rates