Friday Night Sailfest!
Sailfest is a fun, FREE event hosted by Seattle Sailing Club with support from Sloop Tavern Yacht Club & Corinthian Yacht Club of Seattle. After racing, crews are welcome back to the promenade outside of Seattle Sailing Club at Shilshole Bay Marina for a fun community potluck with grilling, beverages, and more fun! In the spirit of building community, SSC will be supplying drinks and hotdogs and every participating boat is asked to bring 1 or 2 potluck dishes to share. In an effort to reduce plastic waste, we are asking for attendees to bring their own cup for beer/wine. Thank you for helping the planet! Come join the fun!
Notice of Race / Sailing Instructions (Updated 8.9.22)
SSC Member & Student Registration Here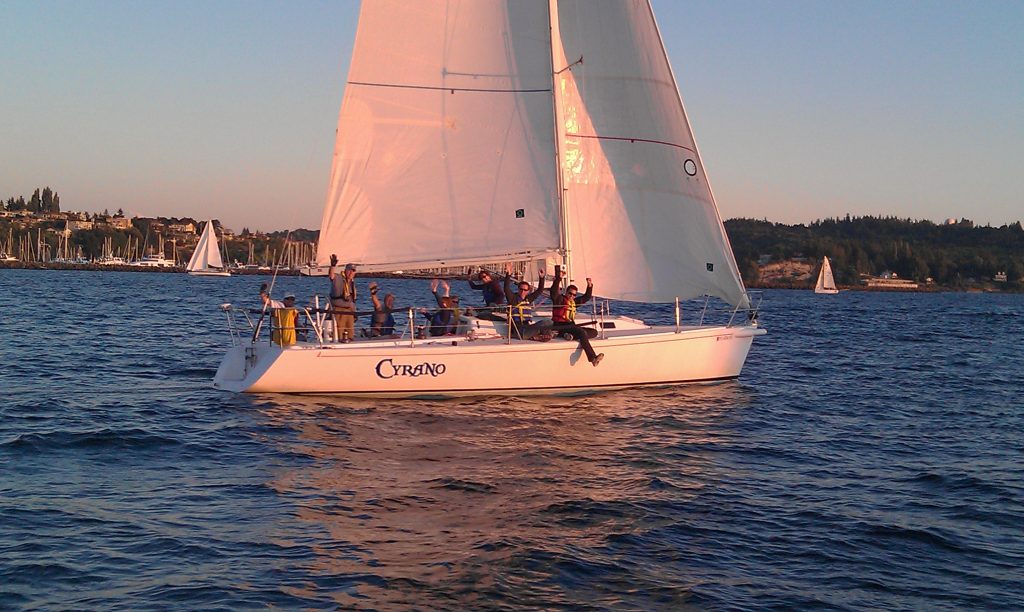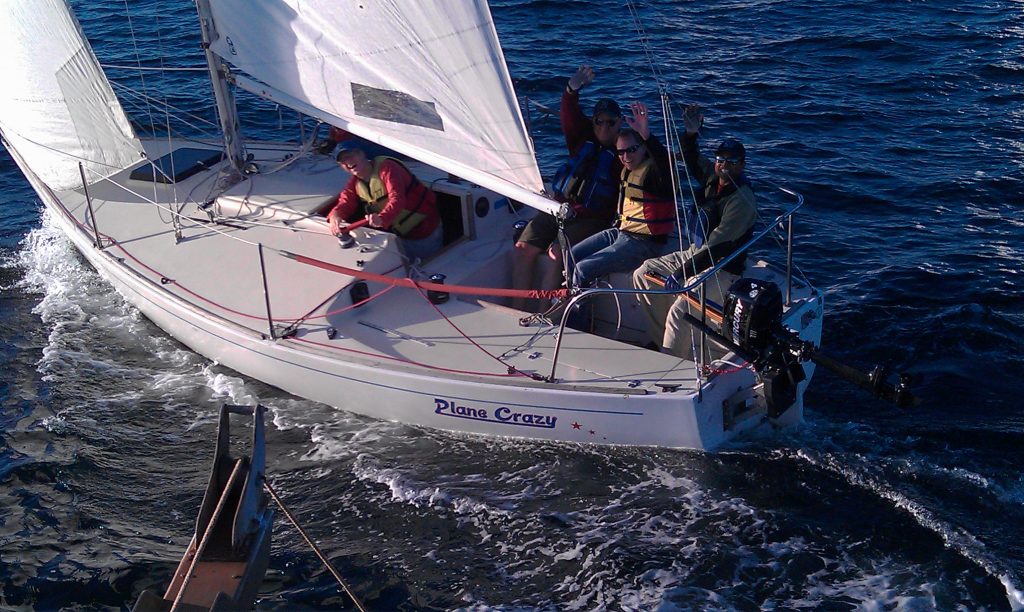 Who:
Everyone is invited to participate – no experience required! We encourage boat owners in Shilshole to take their boat out to race, as well. This is an inclusive sailing community event!
What:
An evening of fun sailboat races for every level of experience. After the races, participants are invited back to the promenade outside of Seattle Sailing Club for shore-side festivities, a potluck and beverages! Please plan to bring a dish to share after the on-the-water race!
When:
Friday evenings August 5th, 12th, 19th, & 26th 
Starts:
7:00pm – Flying Sails
7:05pm – Non-Flying Sails
Where:
Seattle Sailing Club & Shilshole Bay! Depart by 6:30pm to make the 7pm start. The red Seattle Sailing Club Zodiac, will be calling the start of the race @ 7:00pm.  After the races, head back to the promenade with your dish for shore-side festivities, food, and drinks!