Team Building / Corporate Programs
Whether you work with several people or several dozen, sharing an experience outside of the office is a good thing.  Team building events at Seattle Sailing Club encourage communication, improve team decision making, build confidence & trust, increase collaboration, strengthen morale, and boost productivity.  The benefits to the workplace are innumerable. Our variety of modern, well-maintained sailboats, experienced professional staff, and a convenient Seattle location make our group programming efficient, easy, and fun! No prior sailing experience needed.
Please Note: Proof of COVID vaccination is required of all participants.
Regatta / Racing Programs

Regatta / Racing Events
This popular program is ideal for organizations looking to provide a unique and memorable experience for small to large groups.  Under expert instruction and supervision, your group will form into individual sailing crews of 4 – 6 people on each boat.  Each experienced instructor/skipper will guide and encourage each crew member to take an active part in the steering and sailing of the yachts.
The experience creates the opportunity for groups to take on a dynamic challenge, develop new skills and strengthen team spirit – All while having fun on the beautiful Puget Sound.
BOATS
Our Regatta Programs are organized on J/80s or J/105s which are sleek, one-design keelboats designed for racing in all types of regattas around the world. The J/80s are 26′ while the J/105s are 35′. There are 2 J/80s in the photo above.
AVAILABILITY, DURATION, & COST
Available Monday – Friday.
Group Size: 6 – 36 (minimum 6)
Cost: $175/ participant
---
Cruising Events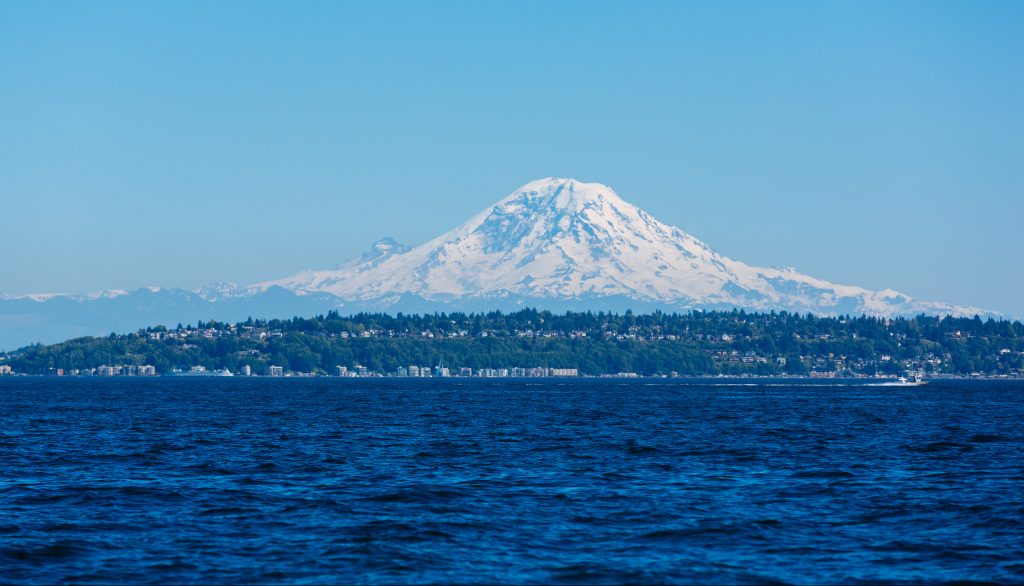 Cruising Events
Take your group to any number of local day sailing destinations, the sailing journey is always the best part, but the possibilities when you get there are endless: wine-tasting on Bainbridge Island; a picnic at Blake Island State Park; a nice meal on the water at a local port.
Sail to one of Puget Sound's day sailing destinations while your team collaborates to make the journey the most memorable part of the experience.
Depending on the goals of the event, we invite your team to use this event as a team building exercise or leisure sail. We'll plan the event according to your needs and goals.
BOATS
32′ – 40′ sailboats
AVAILABILITY, COST, & OPTIONS
Available Monday – Friday.
Group Size: 3 – 36 (minimum 3)
4-hours – 9am – 1pm or 1pm – 5pm – $175/person
Sail by Seattle's Waterfront – Sail back to Shilshole (no stop)
6-hours – 10am – 4pm – $225/person
Sail to Winslow (Bainbridge Island) – Wine Tasting / Lunch – Sail back to Shilshole
Sail to Port Madison – Raft-Up / Picnic on the boat – Sail back to Shilshole
8-hours – 9am – 5pm – $275/person
Sail to Blake Island – Picnic Onshore – Sail back to Shilshole
---
Frequently Asked Questions
Q: Do you require proof of COVID vaccination for your programs?
Yes. Proof of COVID Vaccination is required of all participants and must be submitted to the Club at least 7-days prior to the event.
Q: Are masks required?
Masks are required while indoors, but participants are not required to remain masked while outside sailing.
Q: What are the goals of your Corporate / Team Building Events?
#1 is always safety!
#2, have fun!
#3, strengthen team dynamic!
Q: Do you have options for lunches?
Lunch is available for an additional $30/participant and the minimum is 5 lunches.
Q: Do participants need to know how to swim?
No. Every participant will be wearing a flotation device that we provide. 
Q: Will the boat capsize (flip upside down in the water)?
No. The boats we have in our fleet are keelboats which means they have a ballast underneath the boat that keeps them upright even in windy conditions. 
Q: What if it rains?
Being located in Seattle means we embrace the elements! If rain is forecasted, we will continue the event. Participants should come prepared for weather – i.e. rain jackets and warm clothing. 
Q: How many people can be on 1 boat?
Due to Coast Guard Regulations, we are limited to 6 passengers per boat. 
Q: Can we change the number of participants for an event after we've completed registration?
You are welcome to change the number of participants up to 14-days before your event. If a change in participants occurs within 14-days, your group will be charged for the original number of participants accounted for. 
Q: Can we bring/drink alcoholic beverages on board?
On Cruising Events, participants are welcome to bring alcoholic beverages if they agree to drink responsibly. During Race Events, we do not allow drinking as the purpose of the event is to participate and work as a team. However, teams are welcome to hang out in our lobby or outside on the grass after the race to enjoy beverages.
Cancellation/Rescheduling & Refund Policy
Event Cancellation Policy 
Cancellations within 14-days of the event are non-refundable.
Rescheduling within 14-days of the event will result in a rescheduling fee of $400.