Annual Sailfest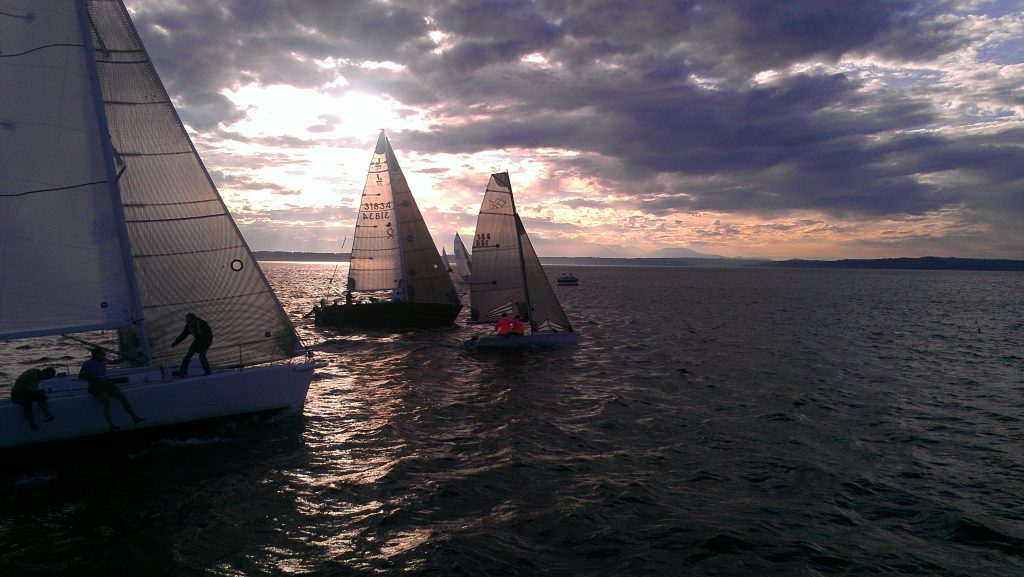 Coming up in August are our Sailfest events! These fun, exciting and community oriented evenings get members from our Puget Sound sailing community out on the water together to flotilla and race and then head back to the docks for a party! This is absolutely one of our favorite events and is a must for Seattle Sailing Club members. Here are the details:
What: Sailfest is part flotilla, part sailing race and part party! Members of different Puget Sound sailing organizations hit the water to enjoy an evening of sailing and participate in a race. After the race wraps up everyone heads back to the dock for complimentary hot dogs, beer, wine, soda and the famous Sailfest raffle!
Who: Sailfest is put on by Seattle Sailing, Sail Northwest, 48 North Magazine, Maritime Brewing and The Seattle Boat Show.
When: The event takes place every Friday night through August. That's August 4th, 11th, 18th and 25th. Check in is at 6 PM and boats leave at 6:30 PM.
Details: Register at Seattle Sailing Club for boat assignment and course information. RSVP is required to participate. We will need lots of skippers so get everyone out on the water so please let us know if you are a skipper. Everyone is welcome!
RSVP HERE: https://seattlesailing.com/memberprograms/
We look forward to seeing you at one of the Sailfest events, and remember, everyone is welcome!