Sailing is FUN.  Seattle Sailing Club makes it ACCESSIBLE and AFFORDABLE.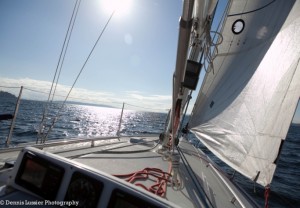 Seattle Sailing Club is the home of fun, affordable sailing.  For over 40 years, SSC has been serving the Seattle area, fostering the growth and education of new sailors, and providing more experienced sailors with an opportunity to sail without the hassle and expense of boat ownership.  A membership with Seattle Sailing Club gives you access to a variety of boats you can use as your own,  with options for unlimited day sailing, pay-as-you-go, and overnight cruising.  Whether you're just learning to sail or you've crossed oceans, whether you love to race or cruise, the staff and instructors of Seattle Sailing Club are excited to help you achieve your goals on the water. We welcome you into this thriving community of great people and great sailors!
Sit around a table with any group of sailors in Seattle, and it's very likely that several of them learned to sail, refined their skills, and built confidence at Seattle Sailing Club.  We love to train new sailors, and we take that job very seriously.  Our staff of committed and well-qualified sailing instructors are licensed through the U.S. Coast Guard and American Sailing Association. Just as important though, is their passion for introducing new people to the world of sailing.  As the coursework gets more demanding, our students truly appreciate the level of experience and expertise possessed by our sailing school team.  With small class sizes, a great fleet, and enthusiastic instructors, we're confident that you will enjoy learning to sail with us!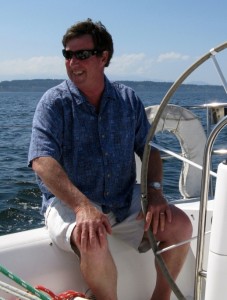 When current SSC president and owner, Bob Ross, took over Seattle Sailing Club in 2003, the program was alive and well.  Nonetheless, Bob put his 30 years of experience in the Seattle marine industry to work, tirelessly raising the bar.  The fleet has undergone a complete turnover in his tenure, and the increase in the quality of the boats, the staff, and the programming cannot be undersold.  That said, first thing Bob will tell you about SSC is "we're the fun place to go sailing!"  In addition to the ability to take friends and family sailing, Seattle Sailing Club offers numerous opportunities for members to sail together. The Flotilla Program, a series of casual SSC community cruises, is flourishing. SSC seminars help members connect with local authors, sailing experts, and other members interested in the topic.  Our women's sailing group sets sail together each month, as well as fielding at least one race team every series.  These racing programs give members the chance to have fun, challenge themselves, and build a close-knit sailing community.
Come join the FUN here at Seattle Sailing Club!