Unlimited Day Sailing
The Unlimited Day Sailing Memberships are the heart of the Seattle Sailing Club membership program. The philosophy behind them is simple – give sailors an easy and affordable way to sail a lot! It's a truly unique membership opportunity to have unlimited access to so many varied and high quality boats, and to be sailing on the safe, exciting, and gorgeous waters of Puget Sound, at a fraction of the cost of ownership.
The two categories of Unlimited Day Sailing Membership give access to different boats in the fleet.  Whether you prefer the fleet of boats between 22 and 27 feet, or like to sail the boats above 30 feet, our fun and comfortable fleet of sailboats has something for everyone.  When you choose an Unlimited Day Sailing Membership at SSC, you give yourself permission to go sailing as much as you like.
Unlimited Day Sailing Memberships enjoy the following benefits:
Unlimited day sailing access to the boats in their club fleet.
Significantly reduced rates on our ASA Sailing Lessons.
Discounted overnight chartering rates.
Access to SSC Member Programs at no charge or significant discounts.
10% Discount on sailing gear in our Pro Shop.
The Northwest Club
The Northwest Club Membership provides unlimited day sailing access to our fleet of keelboats from 22-27 feet. Most of the boats in this club have outboard motors and tiller steering. The boats that have inboard engines are the 2 C&C 27s which are well equip for overnight charters. The NW Club fleet is great for day sails, club racing, and short-term cruising, and includes three J/80s, five J/24s, J/70, C&C 24 and 2 C&C 27s. Members in the NW Club range from former ocean racers to new sailors that have just completed their ASA 103 certification.
NORTHWEST CLUB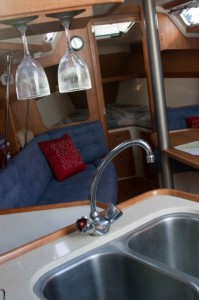 Unlimited Day Sailing on 22'-27' keelboats
One Time Membership Set-up Fee: $395
Monthly Dues: $199
12 month minimum contract
Seattle-J Club
The Seattle-J Club is the ultimate Club Membership, and allows for unlimited day sailing on the entire SSC fleet, including the boats 30 to 40 feet. The larger boats are wheel driven and have inboard diesel engines, and while they require an advanced level of training, they are still easily sailed by a couple, or even single-handed. These boats are fun, comfortable options for extended cruising with friends and family, but they're just as well suited for a day trip to an island or a sunset cruise.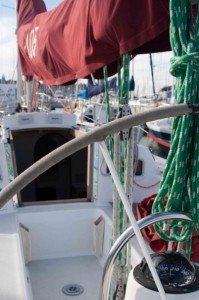 The Seattle-J Club fleet is two J/105s, two J/35Cs, a J/120, a C&C 30, a Catalina 320, a Jeanneau 36, a Jeanneau 38,  and a Hanse 342 as well as the boats in the Northwest Club fleet.
SEATTLE-J CLUB
Unlimited Day Sailing on all vessels 30'-40', as well as NW Club Fleet
One time Membership Set-up Fee: $395
Monthly Dues: $335
12 month minimum contract