Advanced Sailing Courses with Seattle Sailing Club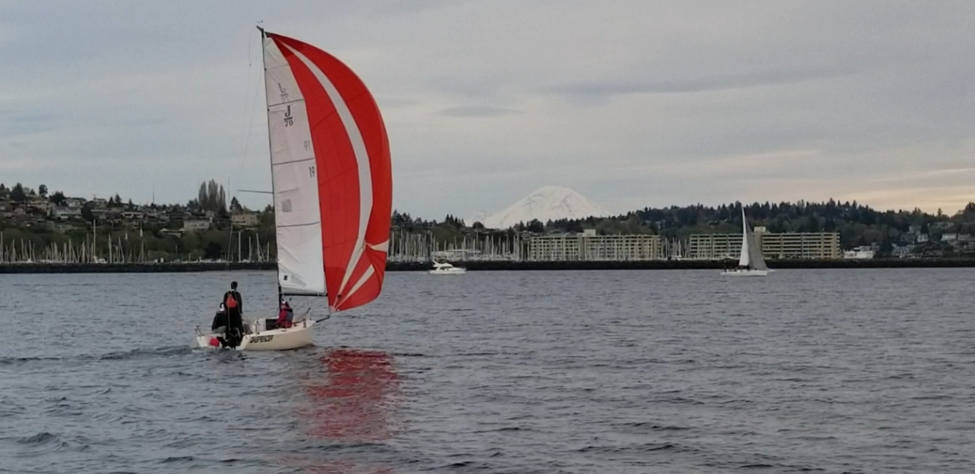 It is summer in Seattle and our crew has been busy! With lessons, races and cruises all going on we're getting lots of time on the water and couldn't be more excited about it. As we've been giving more introductory American Sailing Association (ASA) sailing lessons we've been receiving inquiries on how to take it to the next level and learn more about sailing and advanced sailing techniques. Here's what we would recommend.
First, sail sail sail and sail some more! Having an experienced knowledge of the wind, points of sail and the workings of multiple boats is imperative for progressing. The best way to get experience? Time on the water! Another great option for continued learning is to sign up for one of our advanced sailing lessons. After ASA 104 there are several other classes that will help refine older skills and build new ones. Here's some more info on our advanced classes.
The Spinnaker Handling course introduces students to asymmetrical and symmetrical spinnakers teaching them the skills and execution to fly down wind! The ASA 118 Docking Endorsement spends two full days docking boats 24'-40', a challenging but rewarding objective. Lastly, the 106 Advanced Coastal Cruising course involves planning and then sailing for 30 consecutive hours! These courses give sailors high-level hard skills allowing them to sail better, faster and safer. Interested? Here are our advanced courses coming up:
Spinnaker Handling- July 22/23rd or August 26/27 – 10am to 4pm
ASA 118 Docking Endorsement August 19/20 or September 9/10 10am to 4pm
ASA 105 Coastal Navigation – August 19/20 or Sept 23/24 9am to 5pm
ASA 106 Advanced Coastal Cruising- September 22-24th Friday 9am to Sunday 5pm
Schedule online or give us a call for more information!