Sense The Wind: Private Screening & Discussion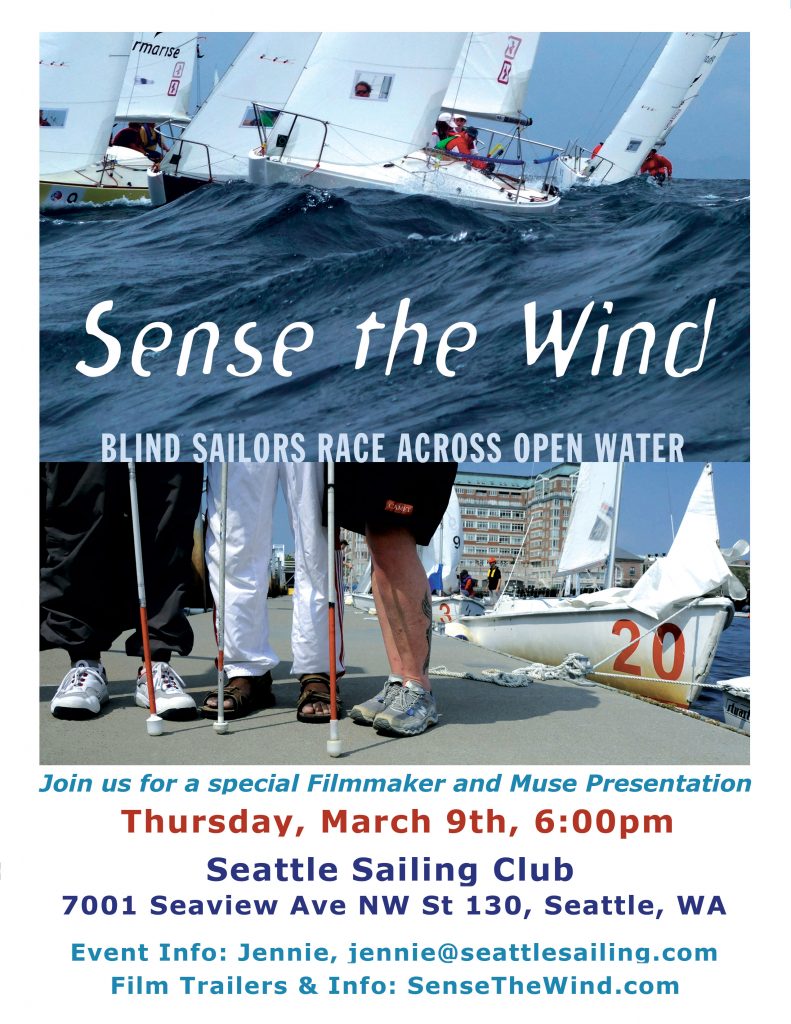 Please join the Seattle Sailing Club on March 9th for a private screening of the documentary Sense the Wind by Christine Knowlton. This event is open to members, non-members, family, friends and whoever else is interested! The director and producer Christine Knowlton will be joining us for the screening and a discussion after the film.
Sense the Wind is a documentary journey into the sport of blind sailing. The film follows Matt, Nancy, Phil and Inky as they prepare for the Blind Sailing World Championships. This illuminating documentary sheds light on the unique difficulties that blind sailors overcome to race on the open water. Nancy and Phil must rely on their senses and skills to safely trim the sails and manage the pitching deck. As skippers, inky and Matt must navigate with an acute sensitivity to the wind, listening and reacting quickly to descriptive cues from sighted guides. This incredible story highlights what it takes to race, while blind, at the highest level. View the trailer for more.
Details:
-6:00 PM on March 9th at the Seattle Sailing Club.
-Please make sure to register if you plan on attending.
-There is a $10 suggested donation that goes toward the making of the film.