9 Perks to Being a Seattle Sailing Club Boat Owner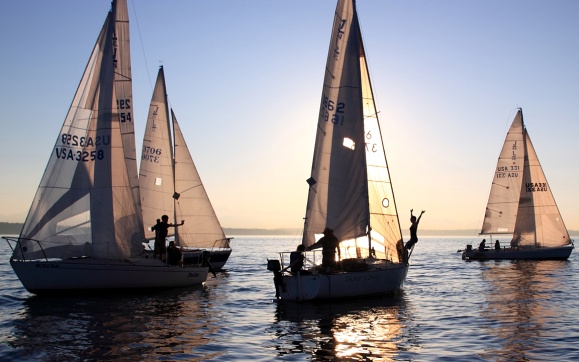 – We pay for your moorage.
– We pay you to have your boat in the Club.
– We take care of your boat's routine maintenance. – We deep clean your boat inside and out, annually. – We do daily and weekly checks on your boat.
– We offer our highest level of membership for a fraction of the cost. You can use your boat and the others in our fleet as if they were your own.
– Race your boat without limitations.
– Moor your boat in Anacortes May-September for easier access to the San Juan Islands. (Boats 35' +)
– Participate in our member programs, join our fun community and share your passion for sailing!
Club Boats for Sale
Some of our fleet is for sale with the goal of keep- ing the boat in the Club. We are also looking to add boats to our fleet. Below are a couple boats in our fleet for sale now.
Upcoming Sailing Lessons
ASA 101 BASIC KEELBOAT – NOVEMBER 10/11 or 17/18 | DECEMBER 1/2
ASA 103 BASIC COASTAL CRUISING – NOVEMBER 9-11 or 16-18 | DECEMBER 7-9
ASA 104 BAREBOAT CHARTER – NOVEMBER 1-4 or 15-18|NOVEMBER 29 – DEC 2
ASA 105 COASTAL NAVIGATION – 2019 – JANUARY 5/6 or 12/13 | FEB. 2/3
ASA 106 ADVANCED COASTAL CRUISING – NOVEMBER 2-4 | APRIL 12-14 2019
ASA 119 WEATHER ENDORSEMENT – DECEMBER 15/16 | FEBRUARY 16/17
Book online or over the phone by calling (206) 782-5100.