Meet the SSC Race Coaches
The Seattle Sailing Club race coaches and instructors bring a wealth of knowledge and years of experience sailing, racing, and teaching to racers of all levels. We are looking forward to a fun, full racing season this year and are excited to bring members along. We offer a variety of opportunities in racing and invite you to start your journey into the world of racing or continue your racing adventures.
SSC lead instructor Steve Summers in a post a few weeks ago shared the ways sailors new and experienced alike will benefit from racing sailboats, enhancing their skills in a variety of conditions. Steve says to beginner racers "you will learn more in one day of sailing than you will going out by yourself for a week. Overall, you will increase your knowledge and skills for what is going on inside the boat, so when you go out for a day sail or a weeklong cruise you have a lot more time to get your head out of the boat to enjoy the spectacular views of Puget Sound."
Read more below about each instructor's sailing experience and what they're looking forward to this year.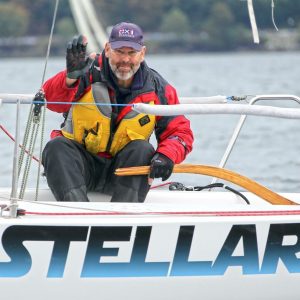 Captain Alan Ross
Alan has been sailboat racing since 1978 and is looking forward to being outside, with good people, and watching them grow as sailors. He fell in love with sailing when he was supposed to be in college, and he likes to say he "crammed 4 years of college into 7 years of sailboat racing experience."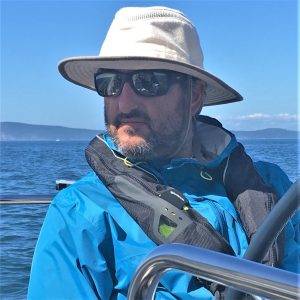 Captain Nojan Moshiri
Nojan is looking forward to helping teams find the best arrangements possible while we are still in short-handed racing. Also, maximizing fun and learning in all race programs.  Nojan has been active in the racing community in and around Puget Sound since 2003, racing boats from 18 feet to 46 feet, with the bulk of his time spent racing his J/24 "Djinn" on Lake Washington, Puget Sound and around the Western U.S.  Nojan loves racing on boats big and small and has learned more about sailing than he ever imagined possible through the incredible community in Seattle.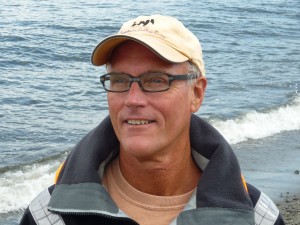 Captain Phil Bylsma
I've been racing since the late 80s, experienced with both symmetrical and asymmetrical spinnakers. This experience includes the smaller boats (e.g. J/22 ) through the bigger boats (e.g. J/160).
I am always excited about introducing people to the sport/hobby that 'feeds my soul'. I hope to bring this passion for the sport to all those I am fortunate to coach. I always look forward to meeting new members of the club as well!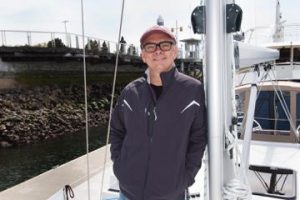 Captain Steve Neidhardt
I'm mostly looking forward to getting back on the race course after a year off.  But also to help demystify racing for folks who may be intimidated by it and make it fun. Steve raced in college where he went to the intercollegiate nationals as part of the 78'-79' St. Mary's sailing team and was also a member of the Northeastern University sailing team. Living in Boston for 30 years ,  he explored the coast from Connecticut to Maine while continuing to race Dinghy's and large boats,  many times at the national championship level.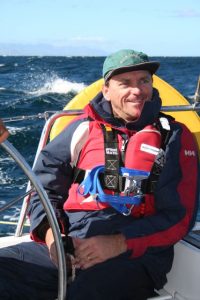 Captain Steve Summers
I first sailed in England over 36 years ago, and immediately fell in love with the freedom of sailing.  As a teacher, when I get to see other people learning the skills for themselves, it is very satisfying! I've been racing in Puget Sound for 12 years.  I love racing because it challenges me to learn more about the wind and the weather.  Plus, it is a great opportunity to be with people who share the same passion!  I'm really excited about racing opportunities for Club members because racing in a one-design fleet allows students to see where their skill level is compared to the racing fleet.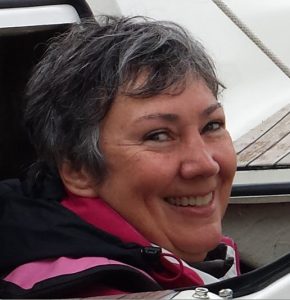 Captain Margaret Pommert
I started racing 25 years ago. Racing on a variety of boats in a wide range of locations since then really helped my sailing skills. I'm looking forward to coaching another group of women who are brand new to racing! I've been leading the Seattle Sailing Women's Program since 2013, and encourage participants to step up to new responsibilities to expand their capabilities and confidence in a supportive environment.
Captain Mike Poole
I started sailing in the late 1980s by patching together an old Prindle 18 in Southern California and sailing and crashing it extensively on numerous local lakes! I was only able to sail occasionally during my career flying combat rescue helicopters and instructing aircrews in the Air Force, but after retiring in 2013 we moved to Seattle and jumped into sailing with both feet.  I pursued my ASA certifications and started racing at every available opportunity. My goals as an instructor are to help each student to gain the confidence to get out on the water on their own and to have as much fun as we can while doing it.